| Warmest greetings from the College of Creative Arts
"We are the College of Creative Arts, Universiti Teknologi MARA (UiTM), the home of a new age of creative industrial futures."

College of Creative Arts (CCA) was established on February 3, 2022. CCA is one of the college, designed by combining the 3 main creative faculties: Faculty of Art and Design, Faculty of Film, Theatre and Animation and Faculty of Music. This harmonious combination of three faculties is viewed as a chance for our students to improve their ability to recognise their strengths and prepare for the nation's fourth industrial revolution (IR 4.0). Therefore, CCA is equipping young graduates with virtual reality, augmented reality, and humanistic knowledges to enter a completely new digital-based sector. We are here to assist students in widening their horizons and immersing themselves in rewarding experiences in order to further develop their creative potential.


Please take a minute to explore more of our page and read about the opportunities that will be available to you if you choose to enrol with us. 

YBHG. PROFESOR DR ZAINI ABDULLAH
Assistant Vice Chancellor
College of Creative Arts

PNC's welcome speech
Always stay in-the-know with UiTM News Hub.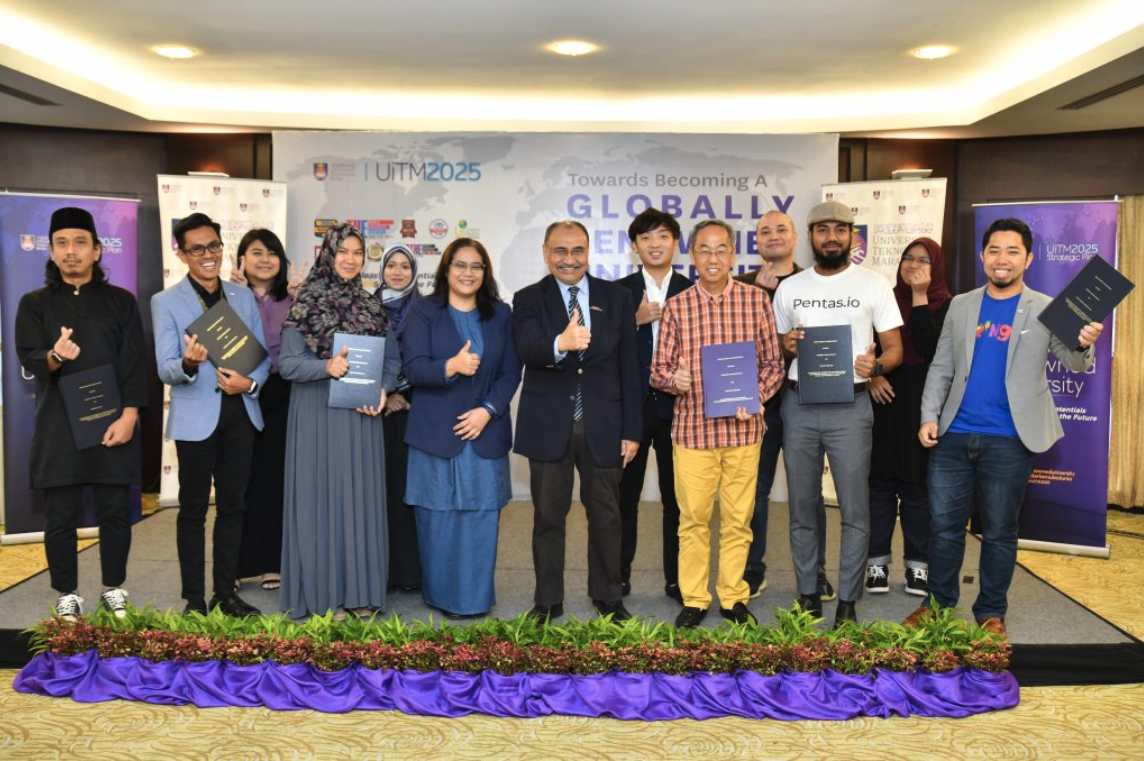 Enam Pemain Industri Ternama Berkolaborasi Bersama Kolej Pengajian Seni Kreatif (KPSK), Universiti Teknologi Mara (UiTM) Perkasa Industri Kreatif Malaysia
SHAH ALAM, 21 OKTOBER 2022 – Enam memorandum persefahaman (MoU) berjaya dimeterai antara Kolej Pengajian Seni Kreatif (KPSK), Universiti Teknologi MARA (UiTM) dengan pemain industri ternama pada hari ini yang bertempat di Canseleri Tuanku Syed Sirajuddin. 
Read More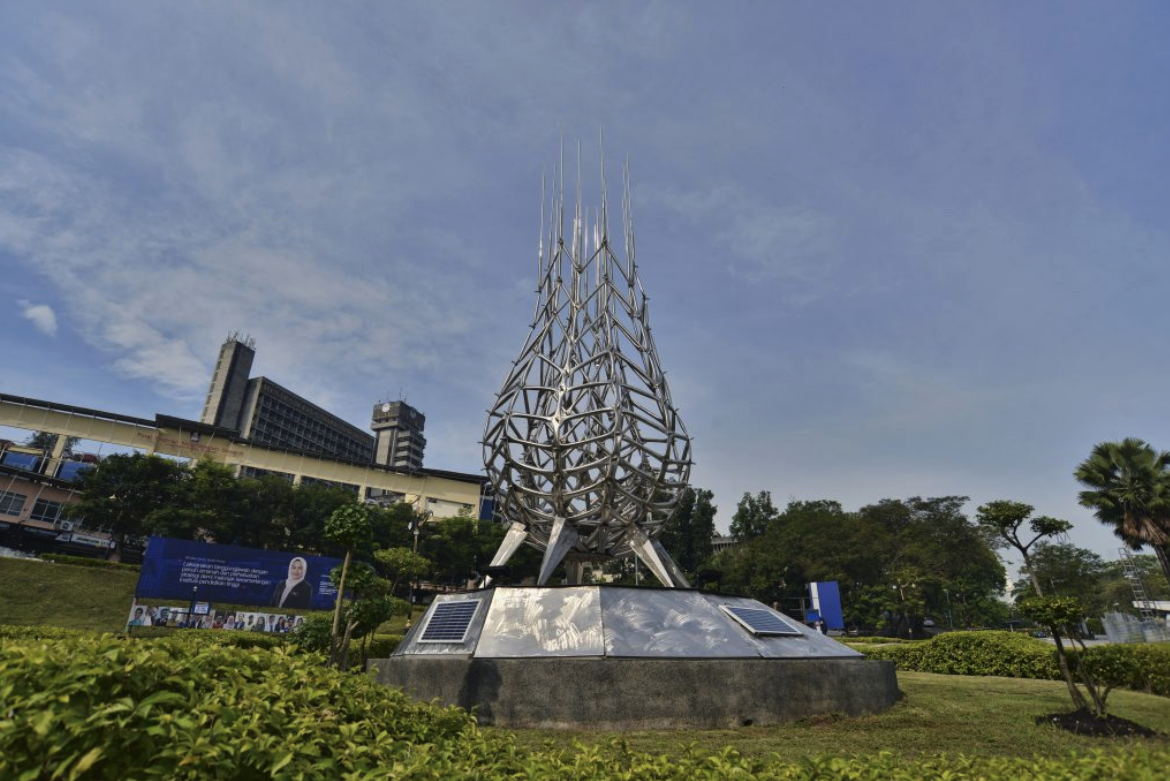 Arca "Nexus" Simbolik Kemegahan Universiti Teknologi Mara
SHAH ALAM, 20 OKTOBER 2022 – Universiti Teknologi MARA (UiTM) telah melakar sejarah dengan pelancaran arca kelima iaitu Arca "NEXUS" oleh Naib Canselor UiTM, YBhg. Profesor Datuk Ts. Dr. Hajah Roziah Mohd Janor di laman Bulatan Seroja, UiTM Shah Alam pada 18 Oktober 2022. Menurut pengarca profilik negara Profesor Madya Ramlan Abdullah yang juga pensyarah Seni Halus, Kolej Pengajian Seni Kreatif UiTM,   karya 'NEXUS' ini diinspirasikan daripada struktur dan visual anak benih. 
Read More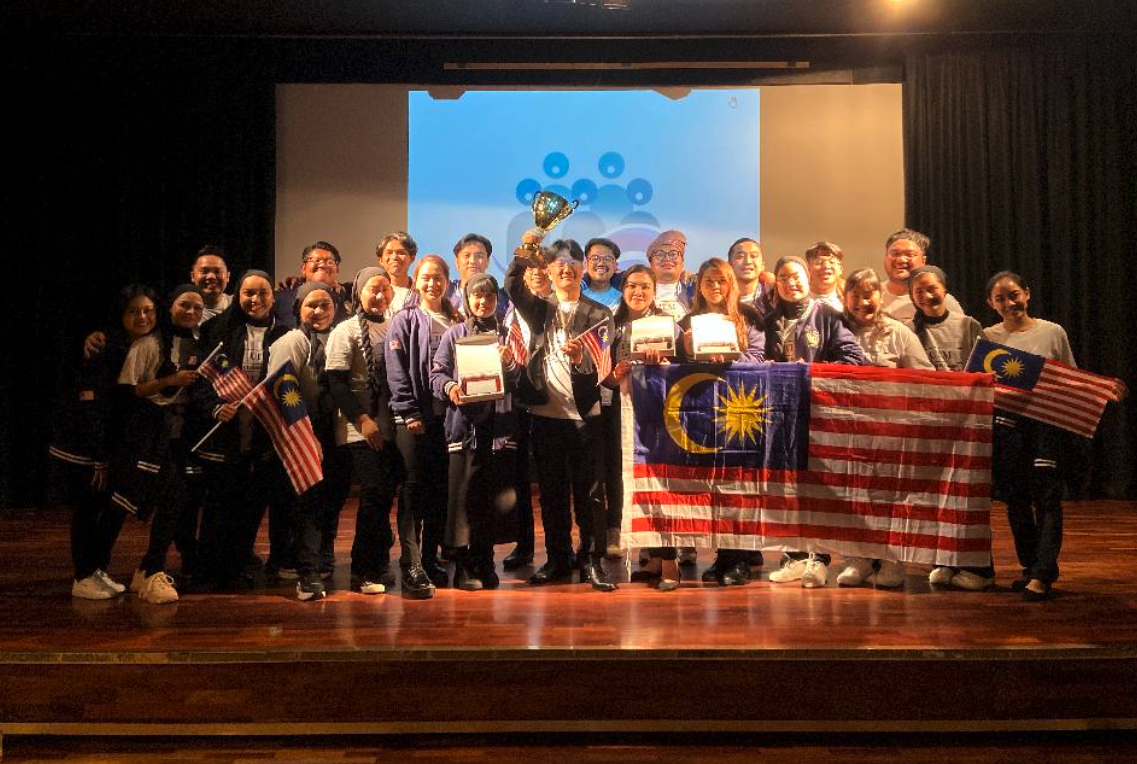 UCC Bagged Two Grand Prize Awards And Emerged As Overall Champion In Spain
BARCELONA 24 Sept 2022: Universiti Teknologi MARA's choir team, UiTM Chamber Choir (UCC), has made history once again by winning two Grand Prize awards and emerged as overall champion at the 11th International Pablo (Pau) Casals Choir Competition & Festival in Lloret de Mar, Barcelona.
Read More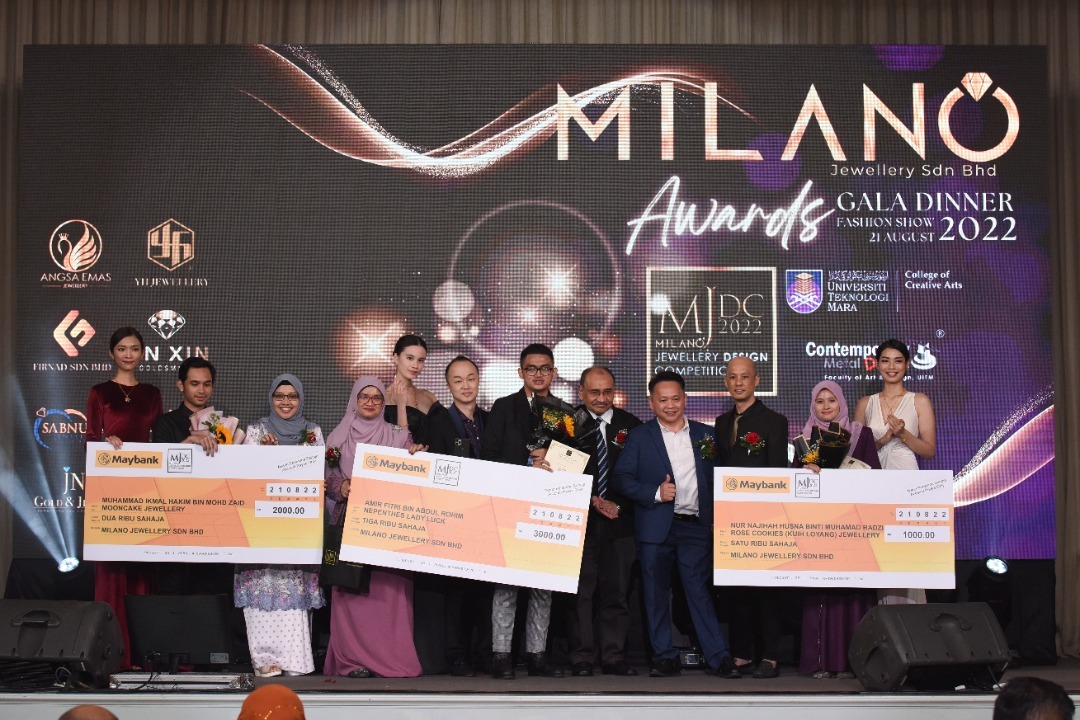 Malam Gala MJDC 2022 Kolej Pengajian Seni Kreatif UiTM dan Milano Jewellery Sdn Bhd
21 OGOS 2022, PULAU PINANG – Kolej Pengajian Seni Kreatif, UiTM melalui Jabatan Seni Reka Logam Kontemporari dengan kerjasama Syarikat MILANO Jewellery Sdn. Bhd telah mengadakan Program Milano Jewellery Design Competition 2022 (MJDC 2022) bagi meraikan kejayaan para pelajar Ijazah Sarjana Muda Seni Reka Logam Kontemporari dan Diploma Logam Halus UiTM melalui aktiviti Pertandingan Rekaan Barang Kemas dan Client-led sebagai salah satu inisiatif bagi memupuk minat terhadap keusahawanan, dan menjadikan graduan bidang ini sebagai Job Creator and Trend Setter di dalam industri barang kemas di Malaysia dan di peringkat antarabangsa.
Read More

UiTM Degree Fashion Show- Dichotomy 2022
SHAH ALAM, 14 OGOS 2022 – Pertunjukan UiTM Degree Fashion Show – DICHOTOMY 2022 telah diadakan bertempat di Dewan Agung Tuanku Canselor (DATC), Universiti Teknologi MARA. Seramai 24 Pelajar tahun akhir Sarjana Muda Seni Reka Fesyen (Kepujian) UiTM Shah Alam telah mempersembahkan koleksi pakaian pelbagai variasi tema, inspirasi dan kategori yang menyerlahkan bakat dan potensi mereka dalam dunia rekaan fesyen.
Read More
Inspirational success stories to keep you striving for your dreams.